Board of Directors & Advisory Board
Lessons from Abroad Inc. is governed by a board of directors that provides leadership and executive authority over strategic, fiduciary, and policy matters.
The LFA Advisory Board provides feedback and recommendations to the LFA Board of Directors on LFA conference best practices, opportunities and challenges for LFA, curricular needs, and areas for growth and development. The LFA Advisory Board Chair is elected by the LFA Advisory Board and serves as the liaison between the LFA Advisory Board and the LFA Board of Directors.
Each LFA conference is supported by a team of volunteers who manage the logistic, structure, and content of the conferences with support from the LFA Board of Directors and LFA Advisory Board.
If you have a general inquiry about Lessons From Abroad or want to know how your organization can be featured in our resources area, please email us at board@lessonsfromabroad.org.
LFA Board of Directors

Angela Manginelli – Vice President and New Conference Liaison   angela@lessonsfromabroad.org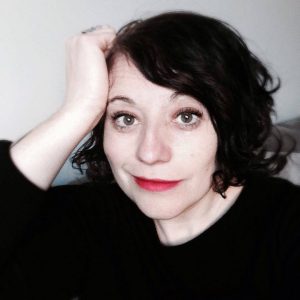 Angela Manginelli is the Director of Alumni and Diversity Initiatives for the American Institute for Foreign Study. She has been with AIFS since 2009 and oversees all of the study abroad alumni programs. She attended Ball State University in Muncie, Ind. and graduated with a BS in Photojournalism as well as a Master's in Student Affairs Administration in Higher Education. She studied abroad as a junior on her university's London Centre program and returned to the program as the Graduate Assistant for three semesters. It was this experience that directly led to her work with returnee students. She was a trainer for the inaugural Current Topic Workshop on Current Trends in Education Abroad Alumni Programming at the 2016 and 2017 NAFSA Annual Conference and served as a member of the Forum on Education Abroad Best Practices for Returned Students Working Group. She is currently co-authoring the NAFSA publication on returnee programming for students and facilitators, which will be published in April 2018.
Katie Roller, Ed.D. – Vice President of Finance   katie@lessonsfromabroad.org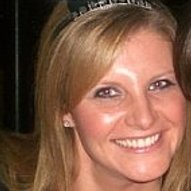 Dr. Katie Roller is the Associate Director for International Programs at the California State University Office of the Chancellor. She holds her Doctorate of Education in Educational Leadership from UCLA. Her research assesses study abroad students' intercultural competence and the effectiveness of an experiential curriculum that emphasizes focused reflection and culturally relevant pedagogy. Katie served as the On-Site Chair for both the 2010 and 2011 Lessons From Abroad Los Angeles Conference held at Chapman University; served as the Exhibitor Outreach Coordinator for the 2012 and 2013 Los Angeles conferences; and served as the Conference Co-Chair for both the 2014 and 2015 Los Angeles Conferences.
Lorien Romito – Vice President of Communications   lorien@lessonsfromabroad.org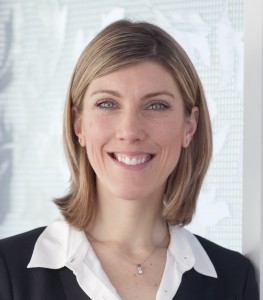 Lorien Romito, Director of Education Abroad at Babson College in Wellesley, Massachusetts, has over nine years of international education experience.  She holds a Master of Arts in International Education from the SIT Graduate Institute and a Bachelor of Arts in International Affairs and Spanish from the University of New Hampshire.  Prior to Babson, Lorien served in international education administration roles at Endicott College, Saint Mary's College of California and Intrax Cultural Exchange.  She co-chairs the Forum on Education Abroad's committee on Best Practices, Resources and Programming for Returned Students and is a founding member of Lessons From Abroad.   Additionally, she served as the Co-Chair for the first ever LFA conference in 2008 in the San Francisco Bay Area (hosted by UC Berkeley).  She was also the Co-Chair for the LFA SF Bay Area conference in 2009 (hosted by University of San Francisco), and the On-Site and Finance Chair in 2010 (hosted by Saint Mary's College of California).  Lorien is also very involved in the New England Returnee Conference.
LFA Advisory Board Chair
David Wick, Middlebury Institute of International Studies at Monterey   ABchair@lessonsfromabroad.org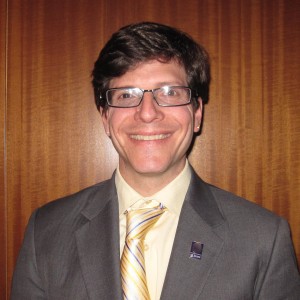 David Wick is an assistant professor of International Education Management at Middlebury Institute of International Studies at Monterey where he prepares graduate students for careers in international education.  An active volunteer with NAFSA, David served as coach and chair for NAFSA Academy and as a trainer for new members of Trainer Corps.  He was Content Chair for the 2013 NAFSA Annual Conference and co-edited the fourth edition of the NAFSA's Guide to Education Abroad for Advisers and Administrators which was published in 2014.  David was recognized for leadership as NAFSA's Advocate of the Year in 2011 and received NAFSA's Lily von Klemperer Award in 2012.  He has worked extensively with Diversity Abroad (DA) in conference planning, workshop design and delivery, and content development. David conducted his Master's research on comprehensive internationalization and his doctoral work on the study abroad experiences of students of color.
David has been closely involved with Lessons From Abroad since 2011.  He has presented multiple sessions and hosted two conferences at San Francisco State.  He also served as Conference Co-Chair in 2012.
LFA Advisory Board

Jay Bartletti, The Education Abroad Network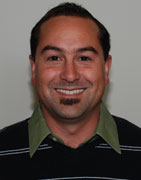 Jay Bartletti has a Master's degree in International Education from the George Washington University (GWU) in Washington, DC. While in graduate school, Jay worked at the GWU Career Center managing internships and jobs for undergraduates. He has since worked as a University Relations Representative with several international education organizations. He is currently Regional Director at The Education Abroad Network (TEAN) and is responsible for managing university partnerships.
Over the past six years, Jay has been very involved with the Lessons From Abroad conferences throughout California. He was the Co-Chair of the inaugural conference in Los Angeles in 2010 and continued on as Conference Co-Chair in 2011 and 2014.
Zachary Einerson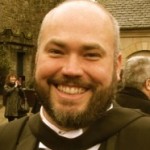 Zac is a founding member of Lessons From Abroad, and served in a variety of capacities, from idea to implementation, in all three Lessons From Abroad conferences in California. He has worked on numerous initiatives regarding returned student services – other returnee conferences nationwide and currently co-chairing the Forum on Education Abroad's committee on the Best Practices in Returned Student Services. Zac worked in international education for nearly a decade – notably Colorado State University and GlobaLinks Learning Abroad – before 'retiring' to continue postgraduate study at the University of St. Andrews, Scotland where he researched Middle East and Central Asian Security Studies and Iranian history.
Katie Hunter-Perkins, ArtCenter College of Design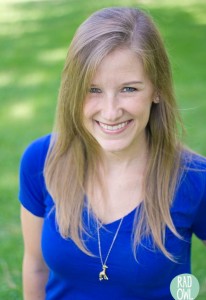 Katie Hunter Perkins obtained her bachelor's degree from Whittier College where she double majored in English and French.  Starting in 2005, Katie worked in Whittier's Office of International Programs where she held several positions, eventually becoming the director.  Katie left Whittier in 2012 to pursue a master's in social work at the University of Southern California (USC).  After obtaining her MSW, Katie returned to the field of international education and is currently the Program's Coordinator at California Lutheran University (CLU).  She is particularly interested in areas related to cross-cultural competency, social justice, curricular integration of study abroad courses and issues related to perceived barriers to study abroad.
Katie was Content Committee Co-Chair for the Los Angeles Lessons from Abroad conferences in 2010 and 2011, the Conference Co-Chair in 2012 and 2013, and the Marketing Chair and Handbook Editor in 2014. Katie headed up the effort to create the online universal conference handbook in partnership with Life After Study Abroad. She is also a member of the Forum on Education Abroad Working Group on Best Practices for Returned Student Services.
Joe Koluder, Chapman University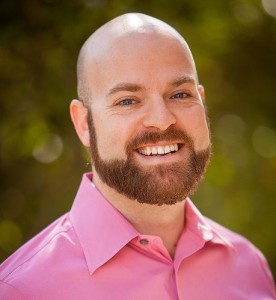 Joe Koluder currently serves as the Residential Education Coordinator at Chapman University in Orange, CA.  He works with Housing & Residence Life staff and school-based faculty and administrators to create thriving Living-Learning Communities within the first-year residence halls on campus, in addition to building new co-curricular initiatives to increase the quality of out-of-classroom interactions between Chapman's faculty and students. Although he himself never studied abroad, he does have a passion for travel and learning about other cultures, as evident through his trips to various archaeological sites in Egypt, Turkey, Greece, Italy, Guatemala and Chile/Easter Island.
Kathleen McLaren-Hawking, University of Virginia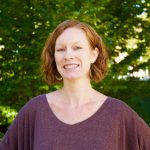 Kathleen is an Education Abroad Advisor at the University of Virginia.  She has a Bachelor's degree in Psychology from the University of Virginia and a Master's degree in Higher Education and Student Affairs from the Ohio State University. She attended the very first Lessons From Abroad conference in 2008 at UC Berkeley and she was instantly hooked on the idea!  She was involved from the beginning when talk started up about creating a San Diego area LFA.  While she worked at UC San Diego, she served on the San Diego LFA planning committee 2009-2012.  After attending the LFA session at the FORUM on Education Abroad Conference in 2013, she was inspired to bring the idea of Lessons back to the state of Virginia. Kathleen served as the Conference and On-Site Committee Co-Chair for the first annual Virginia LFA, held in March of 2015.
LaSharon McLean Perez, University of California Riverside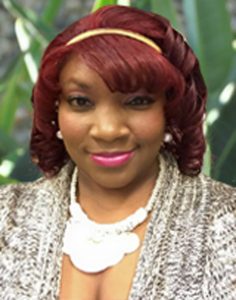 LaSharon McLean Perez is the Assistant Director of Education Abroad at the University of California, Riverside.  She has been at the forefront of international education, providing service not only to the university and students, but actively involved in the community and international related organizations. After the tsunami in Japan, LaSharon coordinated the Relief Effort for Japan UCR Charity Week, which brought UCR students, staff, and faculty together along with the Riverside community to help raise relief funds. As an active member of NAFSA: Association of International Educators, she is currently serves as the NAFSA Regional Conference Planner Coach. She has also served as the NAFSA Region XII Conference Chair, Southern District Education Abroad Representative, co-presented at the past four regional conferences, and has served as the Hospitality Committee Chair for Regional Conferences. She has a love for education completing two MA degrees at the University of New South Wales in Sydney, Australia, a MFA at UC, Riverside, and a MEd at Jones International University. For those who know LaSharon, they are aware of her strong commitment to study abroad and know she is a strong advocate for her students at UCR, most importantly she willing and capable of facing any challenge placed before her.
LaSharon has been involved with Lessons From Abroad since 2009 volunteering both at the LA and San Diego LFA Conferences.  She also has served as the UC Liaison.
Nikki Powers, GoAbroad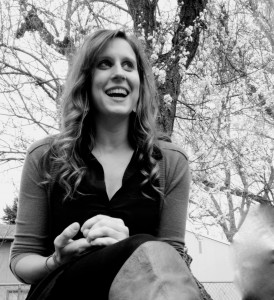 As the Vice President of Communications at GoAbroad, Nikki gets to be involved with almost every aspect of the organization including partner relations and leadership on their crowd-sourced fundraising tool FundMyTravel. She has experience volunteering, teaching, working, and studying abroad in a variety of countries throughout Latin America, Europe, and Asia. No matter where Nikki goes or what she does, her favorite thing about working in international education is the amazing people she gets to meet along the way. Nikki has presented at various conferences including NAFSA national and regionals, WYSTC, and webinars. Over the past three years Nikki has been very involved in the Lessons From Abroad Rocky Mountain region, serving as the Marketing Chair for one year and Conference Co-Chair for two years. She strongly believes in re-entry support and greatly enjoys being able to contribute to Lessons From Abroad and ultimately help more alumni through their journey home.
Gary Rhodes, Center for Global Education, University of California at Los Angeles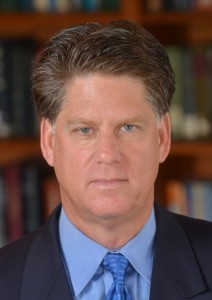 Gary Rhodes is Associate Dean of International Education and Senior International Officer in the College of Extended & International Education and Director of the Center for Global Education at California State University at Dominguez Hills (CSUDH).  At CSUDH, he is responsible for supporting all aspects of campus internationalization efforts.  He started the Center for Global Education at USC in 1998, moved it to LMU in 2004, then UCLA in 2010, and it moved with him to CSUDH in 2015.  The Center serves as a national and international resource and research center, funded by U.S. Department of Education grants and sponsorships.  Rhodes is active in international higher education associations, including the Association of International Education Administrators (AIEA), NAFSA:  Association of International Educators.  He presents, publishes, and teaches graduate-level courses on issues of university internationalization, diversity, health and safety and study abroad, and integrating international students. He received his Ph.D., M.A., & M.S.Ed. from USC and his B.A from UCSB, where he is currently a member of the Board of the UCSB Alumni Association.  He received Fulbright Specialist grants to India and South Africa.
Andrew Wingfield, University of Colorado – Boulder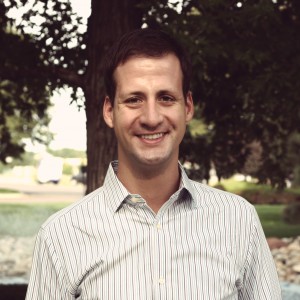 Andrew Wingfield serves as Director of International Programs for the College of Engineering and Applied Science at the University of Colorado Boulder. Prior to this position, Andrew worked for both ISA and GlobaLinks Learning Abroad in a variety of roles, which is where he first discovered LFA. Over the years, Andrew has assisted with conference planning and panel presentations for LFA conferences in Oklahoma, Missouri, Colorado, and Nebraska.
A self-described "study abroad junkie turned international education professional," Andrew has also worked in international student recruitment and admissions, Spanish language education in the States, and ELL education abroad. His work and personal travels have taken him to more than 40 countries, city-states, and overseas territories across six continents, and he is passionate about sharing his experiences and knowledge to empower students to find their own international pathways.
Andrew holds a B.A. in international relations, Spanish, and French from William Jewell College, in addition to an M.Ed in international education policy and management from Vanderbilt University. He is likewise a doctoral candidate at Vanderbilt and looks forward to completing this final degree in 2018.
Sarah Carrier, Virginia Commonwealth University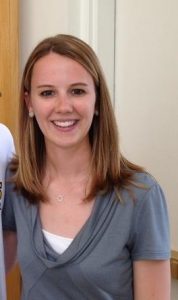 Sarah splits her time as an advisor between VCU's Education Abroad and International Student and Scholar Programs offices. She holds a Bachelor's degree in International Relations from Allegheny College and a Master's degree in Counseling from Virginia Commonwealth University. She served as a content chair for the inaugural Virginia Lessons from Abroad conference and served as the Conference and On-Site Committee co-chair when Virginia LFA was held at VCU last year. Sarah is an advocate for re-entry support and helping students discover how study abroad has benefitted them personally and professionally.
LFA Graduate Assistant
Lauren Chow – College Year In Athens / Lesley University Graduate Student
Lauren serves as the Administrative Support Coordinator for College Year in Athens (CYA), where she coordinates the Alumni Ambassador program. She holds a B.A. in Cognitive Science and Educational Studies from Carleton College in MN, and is currently pursuing an M.A. in International Higher Education & Intercultural Relations at Lesley University. As an undergrad, she studied abroad twice in Kyoto and Dubai, going on to serve as a Fulbright English Teaching Assistant in rural Malaysia for two years after graduation. While in Malaysia, she designed and carried out a yearlong initiative providing various programs in career development and international education for students at her school, including assisting students in the application and pre-departure processes for the U.S. State Department's YES (Youth Education & Study) program for students of primarily Muslim countries.
Lauren is passionate about returnee services, issues of diversity and identity, and career integration in education abroad. She is excited to serve and support Lessons From Abroad in her intern role, and can be reached at intern@lessonsfromabroad.org
LFA Financial Advisor

Katie Roller handles all financial queries for the organization. She can be reached at finances@lessonsfromabroad.org.
LFA Webmaster
Erasmo Mendez 

Erasmo serves as the Assistant Director for Exchange Programs at Fordham University. Prior to this role, he stared his career with International Education Programs (IEP) where he had the opportunity to take a group of study abroad alumni to an LFA conference in Chicago.
Since his first overseas experience to Italy, he has itched to explore beyond it's boarders. While pursuing his undergraduate degree at the University of California, Irvine, Erasmo studied abroad in Buenos Aires, Argentina for a year and volunteered with the non-profit Global Brigades in Honduras.  After graduating, he worked for the same non-profit organization as a coordinator for the medical program based in Panama.This led him to pursue a Master's in International Education and Training from American University in Washington, DC. Erasmo is a strong advocate for diversity and inclusion in study abroad programming. He has participated and led such training in higher education environments.
With experience abroad and a background in program development, student advisement, and marketing and outreach, Erasmo is excited to contribute to the LFA team and can be reached at webmaster@lessonsfromabroad.org.
Past LFA Advisors & Staff
A special thank you to all who have served with LFA!
Adrienne Richart, San Diego State University (Advisory Board)
Alison (Ali) Droster, Years of Service: 2015-2016 (Finance Team & Advisory Board)
Allison Howitt, University of San Diego, Years of Service: 2012-2014 (Advisory Board)
Anne Frey, Institute For Study Abroad-Butler University, Years of Service: 2012-2014 (Advisory Board)
Chelsea Kindred, Academic Programs International (Advisory Board)
Chris Kjonaas, San Diego State University (Advisory Board)
Christina Sanchez, University of North Carolina – Charlotte (Advisory Board)
Dawn Huston, Ecela Spanish (Advisory Board)
Dino Pruccoli, DePaul University (Advisory Board)
Frank Serna, International Studies Abroad (Advisory Board)
Gail DeBell, Seattle Pacific University (Advisory Board)
Isaiah Allekotte, GoOverseas, Years of Service: 2012-2015 (Webmaster)
Jessica Halchak, Indiana University of Pennsylvania (Advisory Board)
Jessica Miller, Lesley University Graduate Student, Years of Service: 2016-2017 (Intern)
Jill Heffron, City College of San Francisco, Years of Service: 2012-2014 (Advisory Board)
Jill Finger, Year of Service: 2016 (Finance Team)
Katie Jagodka, Year of Service: 2016 (LFA Assistant Webmaster)
Lisa Loberg, Ed.D – California Lutheran University (Advisory Board)
Marisa Thigpen, Skyline College (Advisory Board)
Melissa Cech, University of Colorado Boulder (Advisory Board)
Menraj Sachdev, Founder & Director at Zoped Academy, Years of Service: 2012-2014 (Advisory Board)
Sabrina Chong, University of Southern California (Advisory Board)
Julianna Kobs, 33 Vincent (Advisory Board)

Save
Save
Save