Home
»
Attend a Conference
Attend a Conference
One of the most important things you can do is continue to learn from the experience you had abroad. One of the easiest ways to do this is attend a regional returnee conference. If a conference isn't currently offered in your state, we encourage you to email us at board@lessonsfromabroad.org and check out these great online resources to start "unpacking" your overseas experience.
Click a region on the map below to learn more about its conference! If the map doesn't work on your device, please see the text links below.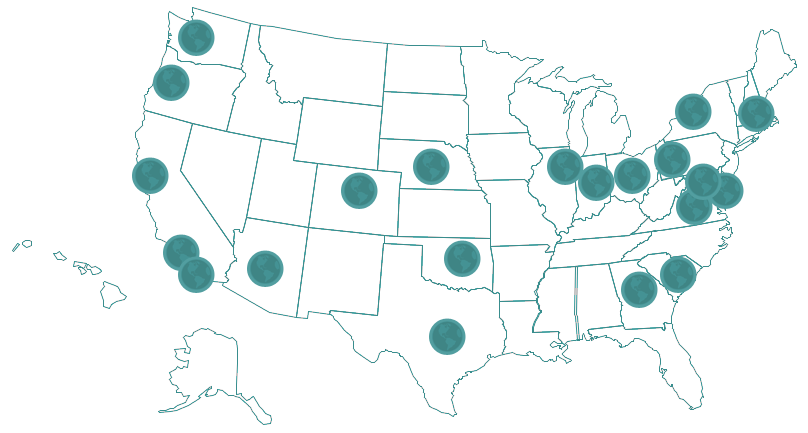 Washington
Oregon
SF Bay Area
Los Angeles
San Diego
Southwest
Rocky Mountain Region
Nebraska
Oklahoma
Chicago
Indiana
Ohio
Greater Pittsburgh
Rochester Area
New England
Baltimore
Greater DC Area
Virginia
South Carolina
Georgia
Central Texas
Lessons From Abroad Regional Conferences
Greater Pittsburgh (formerly Three Rivers)
Oregon (formerly the Northwest Returnee Conference)
Additional Returnee Conferences
Connecticut Area Study Abroad Re-Entry Conference
Evolve, The Study Abroad Returnee Conference (NY Capital District)
Global Student Leadership Summit
Midwest Student Re-Entry Conference
North Carolina Study Abroad Reentry Conference
Students Abroad for Growth and Excellence (SAGE) Study Abroad Conference (VT)
Lessons From Abroad does not have control of content, accuracy, or copyrights to sites that are linked outside of the Lessons From Abroad web site. We do not endorse, recommend, or authenticate the accuracy of information at linked sites. They are provided as an informational resource and individuals must evaluate linked sites for any usefulness or purpose.