Indiana Sponsors & Acknowledgements
List of Exhibitors at the 2017 LFA Indiana Conference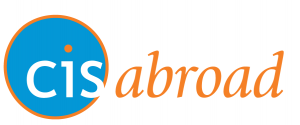 CISAbroad- CISabroad provides innovative education programs in 21 different countries that broaden academic perspectives, promote global awareness, and encourage personal development while laying the foundation for participants to become engaged world citizens. We offer Summer, Semester, Internship, and J-term programs that give students the opportunity to become fully immersed in local culture during their time abroad.
CISabroad also supports the professional development of those wanting to break into the field by providing an Institute Internship within our organization. The Institute's mission is to develop future leaders in the field of international education through practical experience in university relations and recruitment, professional development, and ongoing training. Our 12-month program offers a variety of opportunities to understand and learn about study abroad from a 360° perspective, gaining knowledge from working with universities, students, as well as customized faculty-lead, program, marketing, and university relations teams. To learn more visitwww.cisabroad.com

Creative Women of the World – Creative Women of the World provides business training and marketing solutions to women around the world rising out of extreme poverty, human trafficking, and tragic disaster, through the power of their own creativity. To learn more visit https://www.gocwow.org/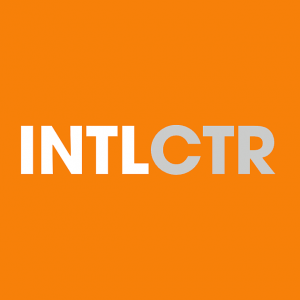 The International Center – For more than 40 years, The International Center has served Indiana as a catalyst for international growth and as a guide to the world's cultural landscape. Our Board of Directors and our diverse and experienced staff are dedicated to growing our community as a key player in the global marketplace and serving as a window to the world –looking out and looking in. To learn more visit www.internationalcenter.org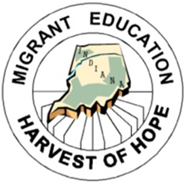 Migrant Education Program – Migrant Education Program (MEP) funds support high-quality education programs for migratory children and help ensure that migratory children are not penalized in any manner by disparities among states in curriculum, graduation requirements, or state academic content and student academic achievement standards. To learn more visit http://alexandriacsc.schoolinsites.com/?DivisionID=19667&ToggleSideNav
Peace Corps – The Peace Corps is a service opportunity for motivated changemakers to immerse themselves in a community abroad, working side by side with local leaders to tackle the most pressing challenges of our generation. To learn more visit https://www.peacecorps.gov/–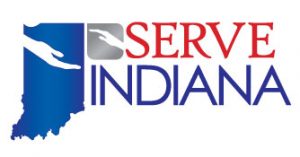 Serve Indiana – Indiana enjoys a rich tradition of Hoosiers working together to help themselves and their communities. In that spirit, the mission of Serve Indiana is to connect organizations and communities to grants, services, and each other; promote volunteerism and service to improve the lives of Hoosiers; encourage public and private resources to seed and sustain innovative and high quality community and faith-based initiatives; and highlight the good works of individuals and their communities with best practices and innovative models. To learn more visithttp://www.in.gov/serveindiana/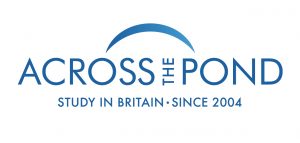 Study Across the Pond- Join the Across The Pond team for your chance to talk to our UK Study Expert, Nadia, about studying in the UK. Find out more about our prestigious university partners, the programs available and what you need to get started. Receive first-hand advice on how you can apply to study at a British university and discover where in the UK may be the best place for you. Since 2004, Across The Pond has been providing student advice and guidance to North American students looking to study at some of the top UK universities and we look forward to seeing you at Lessons from Abroad Indiana. To learn more visit www.studyacrossthepond.com
List of sponsors at the 2017 LFA Indiana Conference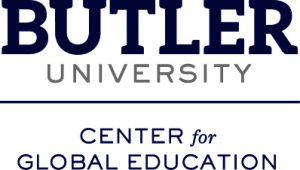 Butler University Center for Global Education- At Butler, we encourage you to get out of the classroom, get off campus, or even out of the country. Check out all the opportunities you have for global learning at Butler. Take advantage of them. The lessons you learn from venturing beyond the familiar can't be taught in a classroom, and they're lessons you'll never forget. To learn more visithttps://www.butler.edu/global-education
Go Abroad – It has always been our mission to change lives through meaningful travel, one destination and one experience at a time. We believe that travel is the key to individuals attaining a broader perspective of the world and that the world is a better place when people have a deeper understanding and greater empathy toward all individuals and cultures.
Launched and conceptualized in 1997, GoAbroad first set out to fill the information gap between students with a desire to travel abroad and companies offering international programs. As the travel industry has evolved and access to opportunities to see the world has grown, our mission has transformed into something much greater than building a bridge between travelers and organizations: we've developed and evolved over the past two decades to meet the ever-changing needs of travelers, positioning ourselves as the resource for meaningful travel around the world. Today, we continue to work tirelessly to create new resources and share international travel opportunities, because we believe anyone can find their own way to see the world. To learn more visit http://www.goabroad.com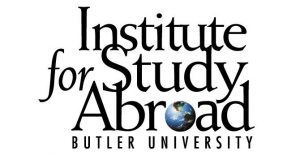 IFSA Butler – The Institute for Study Abroad, Butler University (IFSA-Butler) is a nonprofit organization founded in 1988. Our primary goal is to provide quality study abroad opportunities, plus academic and personal support services, for qualified North American undergraduates seeking to earn academic credit through study abroad. While the Institute for Study Abroad has an affiliation with Butler University for transcripts and other purposes, it is a separate organization.
IFSA-Butler is organized to assist our students from the time they apply until after they return. Our staff in the U.S. prepare students for the academic and cultural changes that await them, and our offices around the world provide on-site support to help students make the most of their study abroad experiences. IFSA-Butler currently operates programs in Argentina, Australia, Chile, China, Costa Rica, Cuba, Czech Republic, Ecuador, England, India, Israel, Mexico, New Zealand, Northern Ireland, Peru, the Republic of Ireland, Scotland, Spain and Wales. To learn more visitwww.ifsa-butler.org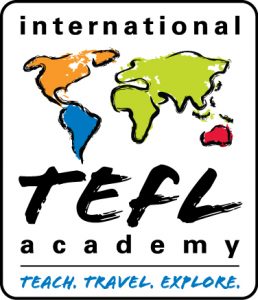 International TEFL Academy – International TEFL Academy was founded on the premise that language education offers English speakers from all backgrounds the opportunity of a lifetime to experience other cultures and build relationships abroad while providing a worthy service to others. Combining a wealth of expertise and commitment to excellence we provide the finest training and personal guidance to enable students from all walks of life to live their dreams of exploring the world while teaching English. We are committed to complete transparency and integrity in representing who we are, what we do, and what we stand for. To learn more visithttps://www.internationalteflacademy.com/

Notre Dame Keough School of Global Affairs –   The lives we live and the challenges we face are complex amalgams of beliefs, cultures, families, communities and hopes. The University of Notre Dame's Keough School of Global Affairs will train leaders who think broadly and imaginatively to forge effective partnerships and solutions across disciplines and sectors.To learn more visit http://keough.nd.edu/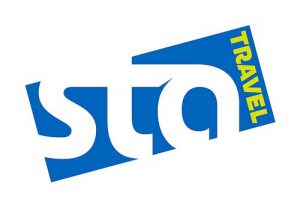 STA – At STA Travel, we curate experiences that enable travelers to have epic adventures in our incredible world. We strive to get students, recent graduates and teachers exclusive travel discounts on flights, hotels, tours and more. We specialize in adventure travel that is budget-friendly to our customers. To learn more visit http://www.statravel.com/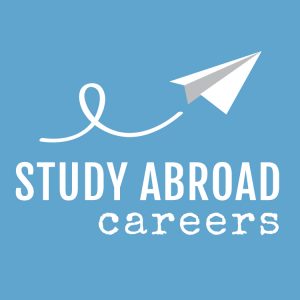 Study Abroad Careers- Study Abroad Careers is a web resource designed for emerging education abroad professionals who want practical information about working in study abroad. To learn more visit www.studyabroadcareers.com
Valparaiso Graduate School – Valparaiso University is a selective, independent Lutheran institution in Valparaiso, Indiana, an hour's drive from Chicago. Founded in 1859, Valpo offers a thorough grounding in the liberal arts as well as professional training and graduate study, helping students find their own paths to lifelong personal, spiritual, and professional growth. To learn more visit http://www.valpo.edu/graduate-school/