Los Angeles
Congratulations on your recent voyage abroad!  We know you are excited and brimming with stories from your time abroad.  If you are looking for a captive audience with whom to share your experiences or looking to go abroad again (study, work, volunteer, teach, intern), then we invite you to attend the Lessons From Abroad Los Angeles Returnee Conference on Saturday, November 18 (9:30 am to 4:30 pm) at CSU Los Angeles. 
REGISTRATION
Register online at this link by Wednesday, November 1, 2017 and parking will be included in your registration fee.  Registration after this date does not include parking.
Final online registration deadline is Monday, November 13, 2017. After this date, only on-site registration ($20 cash only) the day of the conference will be available.
CONFERENCE HIGHLIGHTS
Meet other recent study abroad returnees from all over Southern California
Hear from dynamic and motivating keynote speakers about their experiences abroad
Learn how to talk about your global skills in a job interview
Discover how you can go abroad again!
Connect with professionals working in internationally-focused jobs
Make this year's #LFALA your success: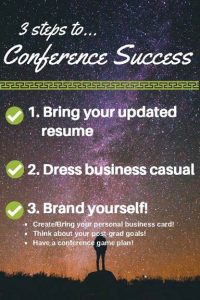 1)      Register Online at this link by Wednesday, November 13, 2017
2)      Enter to win a $150 travel voucher courtesy of STA Travel by entering our photo contest.  Click here for entry details.
3)      Prepare for a great conference by following our "3 Steps to Conference Success"
Plan ahead! Check out the Conference Schedule (below) and check out past year's photos.
| | |
| --- | --- |
| 9:30-10:00 | Registration & Opportunities Fair |
| 10:00-11:30 | Welcome & Keynote Speaker (Le Retour) |
| 11:30-12:45 | Networking Lunch & Opportunities Fair |
| 12:50-1:40 | Concurrent Session I |
| | ABC's of Teaching Abroad |
| | Careers in International Education |
| | Globalize Your Career |
| | Graduate School Options at Home & Abroad |
| 1:50-2:40 | Concurrent Session II |
| | International Research, Fellowships, & Scholarships |
| | Go Abroad Again: Intern, Work, & Volunteer Work Overseas |
| | Graduate School Options at Home & Abroad |
| | Globalize Your Career |
| 2:40-2:55 | BREAK for Refreshments, Networking, & Opportunities Fair |
| 3:00-3:55 | Showcasing Your Experience: Resumes, Cover Letters, Interviews |
| 3:55-4:30 | Raffle, Photo Contest Prizes, Closing Remarks |
LFA LA INSTAGRAM FEED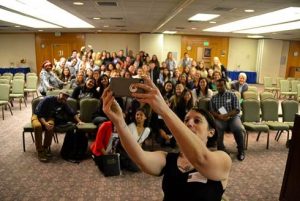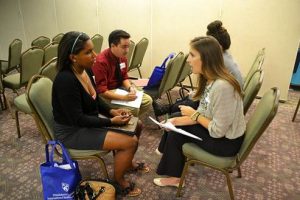 STAY CONNECTED

We hope to see you there! If you have any questions, please email us at losangeles@lessonsfromabroad.org
The Lessons From Abroad Los Angeles Planning Committee
SPONSORS & EXHIBITORS
Our conferences are run entirely from attendance fees, in-kind donations and sponsorships. If you are interested in making a donation either personally or on behalf of your university or organization, consider registering for our upcoming Lessons from Abroad Returnee Conference as an Exhibitor and/or Sponsor:
Select the "For Profit/Exhibitor/Sponsor ($100)" if you would like to either sponsor, display organization information w/o attending, or exhibit in person.
Select the "Exhibitor AND Sponsor Combo Discount ($150)" if you would like to exhibit-in person as well as sponsor the event.
Your donations contribute to fees associated with providing parking, breakfast, lunch, conference materials, photo booth, and raffle prizes at minimal cost to students ($15).
Plus, sponsoring has its perks! In return for your sponsorship, you will receive:
Sponsorship recognition and logo placement in the printed program all students receive upon entry
Additional recognition on our Facebook page with 1 featured post promoting your program to students in advance of the conference
Display and dissemination of your university/organization materials to students upon check-in and throughout the day in session rooms as well as the exhibition/main hall.
If you have any questions, please contact Katie Capra, our Exhibitor Chair.
PAST LFA LA CONFERENCES
11/2010, Chapman University
11/2011, Chapman University
11/2012, Loyola Marymount University
11/3/2013, University of Southern California
11/1/2014, California State University – Long Beach
11/7/2015, University of California – Riverside
4/9/2017, Otis College of Art & Design
MORE LINKS
Los Angeles Conference Acknowledgements
Save