LFA New England Photo Contest
Photo Contest
2018 Photo Contest Details
Passionate about sharing your study abroad experience with others? Proud of photos you took on your recent international program? Submit them to the 2018 Lessons from Abroad – New England photo contest!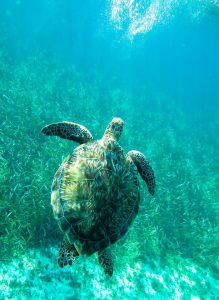 "Rising for Air" by Kevin Ronald Anthony Walsh, Bridgewater State University
What are the rules?
§  Entrants must be full-time undergraduate or graduate students who have completed a summer, winter or semester/year abroad.
§  Students must have registered for the conference.
§  Photos must be original work; the photo must have been taken by the entrant during their study abroad program or on travel during the program.
§  Other than the changing of contrast and cropping, digitally altered photos will not be accepted.
§  Photos will be posted on the LFA Conference Facebook page where people will be able to vote for their favorite photos by "liking" them. Please note that purchasing likes and/or sharing photos on like-generating websites will not be allowed.
§  The semi-finalists, determined by the number of "likes" from the Facebook page, will then be put on display at the Returnee Conference on Saturday, February 24, 2018 at Northeastern University. There, the  conference participants will be able to place a final vote to decide on the 1st, 2nd and 3rd place winners.
§  Up to three (3) photos may be submitted per person, but only one may be chosen as a finalist.
§  Entries must be submitted no later than Monday, February 19, 2018. Voting on the Facebook page will close at 9pm on Wednesday, February 21.
§  Finalists must attend the conference on February 24, 2018.
§  Prizes for first, second, and third place awards will be announced shortly.
How do I enter?
Photos must be submitted in digital format in the highest quality possible, to newengland@lessonsfromabroad.org. Please include the following information in one Word document with each picture that you submit:
1.    Your Name
2.    Your School (must be a U.S. college or university)
3.    Study Abroad Program Name
4.    City and Country
5.    Term abroad
6.    Program Provider (if applicable)
7.    Picture Information
8.    Title of Work – give the picture a brief, descriptive title
9.    Where and when the picture was taken
10.  Brief description of photograph
Disclaimer:
Unless special arrangements have been made, all photos and captions submitted will become the property of the New England LFA Conference. Entry of photos will be deemed consent for their use, at the discretion of the LFA Conference in advertisements, publications, and/or website for the purpose of promoting the LFA Conference.