Ohio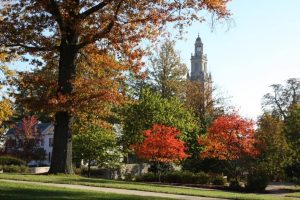 Congratulations on your recent voyage abroad!  We know you are excited and brimming with stories of your experiences abroad and insights into your host country's culture.  Might you be looking for a captive audience with whom to share those experiences, or are you seeking new ways to study, travel, or work abroad again?  If so, then we invite you to attend the next Lessons From Abroad Ohio Returnee Conference on October 21, 2017 at Denison University.

Registration
Registration for LFA Ohio 2017 is now open!
University students and staff are welcome to register by clicking here. 
Exhibitors and sponsors are welcome to register by clicking here.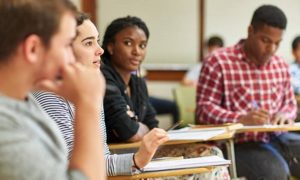 Conference highlights include:
Meeting other recent study abroad returnees from all over Ohio
Hearing from dynamic and motivating keynote speakers
Learning how to talk about your newly acquired global skills in a job interview
Discovering how you can work or study abroad after graduation
Networking with professionals working in internationally-focused jobs
Staying connected to and sharing stories about your study abroad experience
This is a great opportunity to network with other students and professionals.  We ask that you dress business casual and bring several copies of your resume.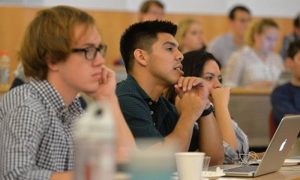 2017 Conference Schedule (subject to change):
The conference will run from 10:00am until 3:00pm, with registration starting at 9:00am and lunch included.
A more detailed schedule will be posted closer to the event. Please check back for more!
Click here to see descriptions of the 2017 sessions! 
2017 Session PowerPoints:
Welcome Back – Now What? – Denver Miller
Digital Storytelling – Andrea Lourie, Donnie Sendelbach, Jane Palmer (Denison University)
From Passports to Professions: How to Articulate the Value of Your Study Abroad Experience – Dr. Kirsten Fox (Denison University)
Globally-Focused Futures – Tiffany Pierskalla, Elizabeth Angerman (Ohio State University)
Speaker Bios
Angela Manginelli (Emcee)
Angela Manginelli is the Director of Alumni and Diversity Initiatives for the American Institute for Foreign Study. In addition to her role at AIFS, she also serves as the Vice President and New Conference Liaison for Lessons From Abroad and has emceed more than 25 LFA regional returnee conferences around the US. She attended Ball State University in Muncie, Ind., where she graduated with a BS in Photojournalism as well as a Master's in Student Affairs Administration in Higher Education. She studied abroad as a junior on her university's London Centre program and returned to the program as the Graduate Assistant for three semesters. It was this experience that directly led to her work with returnees. She is currently co-authoring a publication on returnee programming for students and educators, which will be published in April 2018. She is thrilled to be a part of the first LFA Ohio conference.
Robert Abbott (Keynote Speaker)
Robert is a communication designer, digital experience strategist and entrepreneur, and was recently named Denison's Entrepreneur in Residence. For more than 30 years he has been innovating brand and communication solutions for a range of respected U.S. and global clients, including John Deere, Jamaica Tourist Board, the Rock and Roll Hall of Fame, Bacardi Global Brands, Panasonic, Deutsche Bank, and the Smithsonian. His work has received numerous national and international awards. Robert founded his current digital agency, Context Digital, in 2014 and is currently launching DRVN, a startup focused on teen driving safety. Previously, Robert founded and built several successful digital agencies, including Shift Global and Motivo. Shift was acquired in 2012 by Publicis, Motivo was acquired in 1998 by Ten United. In addition, Robert's background includes experience as a Human Interface Designer with Apple Computer's Advanced Technology Group in Cupertino, California.
Robert holds an MFA in Graphic Design from the Rhode Island School of Design and BS in Individual Studies from the University of Northern Iowa.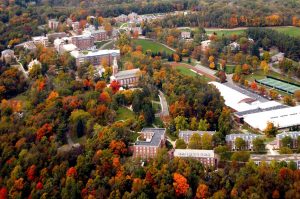 Lodging and Directions
Details on nearby hotels, dining and directions to the conference will be posted a few months before the conference. Check back for more details.
We hope to see you there! If you have any questions, please email us at ohio@lessonsfromabroad.org.
The Lessons From Abroad Ohio Planning Committee