Oregon
Congratulations on your recent voyage abroad!  We know you are excited and brimming with stories of your experiences abroad and insights into your host country's culture.  Might you be looking for a captive audience with whom to share those experiences, or are you seeking new ways to study, travel, or work abroad again?  If so, then we invite you to attend the next Lessons From Abroad Oregon Returnee Conference on Saturday, October 21, 2017 at Portland Community College Cascade Campus.

REGISTRATION:
Click here to register for the conference!
SPONSORS:
Click here to see our 2017 conference sponsors!
CONFERENCE SCHEDULE:
Key:
Locations are listed in parentheses. All in Terrell Hall
9:00 – 10:00    Check-in
Resource Fair open (Terrell 112)
Coffee, tea, light refreshments provided
10:00 – 10:50    Opening session: Pay it Forward – Sharing the 'So What' of Study Abroad on Your Campus" (Terrell Hall 122 Auditorium)
11:00 – 11:50    Concurrent Sessions
International Career Panel (Terrell 201)
Turn Your Global Opportunity into a Job Opportunity: Resume Workshop (Terrell 206)
12:00 – 1:20    Lunch & Activity (Terrell Hall 101)
1:30 – 2:20    Concurrent Sessions
Retaining and Improving Language Skills Post-Study Abroad (Terrell 124)
Fulbright & Prestigious Scholarships (Terrell 208)
Create Your Global Pitch: Effective Interviewing Techniques (Terrell 206)
2:30 – 3:20    Concurrent Sessions
International Career Panel (Terrell 201)
Branding – Not Just for Coca Cola Anymore (Terrell 124)
3:30 – 4:15    Resource Fair (Terrell Hall 112)
4:15 – 4:45    Closing Session & Raffle (Terrell Hall 122 Auditorium)
Click here to download the 2017 LFA Oregon Conference Packet.
LODGING:
There are several hostels in Portland that offer affordable options for accommodation: http://www.hostelworld.com/findabed.php/ChosenCity.Portland/ChosenCountry.USA
Alternatively, the University Place hotel near Portland State University can sometimes have good rates but please be aware that you would need to arrange transportation to get across the river to the PCC Cascade Campus. http://www.uplacehotel.com/
DIRECTIONS:
Please access directions to PCC Cascade Campus via their website: https://www.pcc.edu/about/locations/cascade/
Click on Directions at the top of the page to be taken to a Google Map. The Conference is in Terrell Hall.
PARKING:
Free Saturday Parking is available at the PCC Cascade Campus Parking Lot 1, located between North Albina Street and North Kirby Avenue.
Conference highlights include:
Meeting other recent study abroad returnees from all over the region

Hearing from dynamic and motivating keynote speakers
Learning how to talk about your newly acquired global skills in a job interview
Discovering how you can work or study abroad after graduation
Networking with professionals working in internationally-focused jobs
Staying connected to and sharing stories about your study abroad experience
This is a great opportunity to network with other students and professionals.  We ask that you dress business casual if you are comfortable doing so. Please also bring two copies of your resume.
Follow Us on Social Media!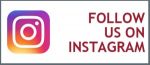 We hope to see you there! If you have any questions, please email us at oregon@lessonsfromabroad.org.
The Lessons From Abroad Oregon Planning Committee
Past LFA Oregon Conferences
(9 years as the Northwest Returnee Conference prior to joining LFA)
More Links
Oregon Local Resources