Graduate School
Graduate Schools Abroad

Earn a graduate degree in the UK
Offers guides and directories for online learning and MOOCs
Students focus on International Relations and Diplomacy or Business and Economics. Has no language requirement

Offers 16 International Masters Programs

Information on how to obtain your masters degree in the UK

Canada's national, non-profit, membership organization exclusively dedicated to international education

Study and do research in Germany

Directory for programs abroad. Can be searched by location, degree course and level
Degrees Overseas

Information on Post-graduate or professional degree programs in Australia and New Zealand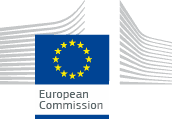 Up-to-date information on thirty-two European countries, their universities and what it takes to live and study in them

Master Programs taught in English at Freie Universität and Master Programs taught in English offered jointly by several universities

Context offers a collection of Master's Degree Guidebooks which include globally-based programs like MS in Leadership, Master of Laws, and ESL Resources
Grad Schools Abroad Information about graduate schools in Australia, New Zealand, England, Scotland, Ireland and Canada

A comprehensive listing of graduate schools in many countries

Resource for graduate opportunities worldwide

Book on choosing, applying to, and financing a Master's degree in Europe

Search engine for higher education, listing over 50,000 Master's degrees from over 3,300 universities, colleges and graduate schools all over the world

Compares over 500 MPA online degrees.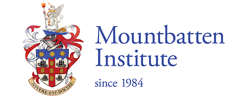 Provides university graduates an opportunity to travel to London to undertake a full-time, 12-month business internship placement while studying towards an MBA or Postgraduate Certificate in International Business Practice or MA in Entrepreneurial Leadership

Earn your MA in Art History or International Relations at this London-based university

Online graduate programs

The Norwegian Centre for International Cooperation in Education (SIU) is Norway's official agency that promotes international cooperation at all levels of education.

 The official Australian Government website for international students. Search for courses, institutions and scholarships, read about studying and living in Australia, watch stories from other students, and learn about Australian education.

Information on how to apply for university studies in Europe, admission requirements, application deadlines, tuition fees, grading systems, study visa, residence permit and accredited universities and colleges in Europe

Information on studying in Germany as an international student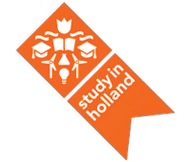 Find scholarships to study abroad in MANY countries around the world(not just Holland!)

Japanese government's page on how to study in Japan as an international student

The Education Abroad Network is an official representative of six of the eight universities in New Zealand and 18 of the 39 universities in Australia. They can help you find the right Bachelor's, Master's or PhD program in Australia or New Zealand that fits your needs, and assist you through the application process. Their service is free to students.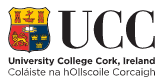 Postgraduate research and taught programs in the following schools: College of Arts, Celtic Studies, and Social Sciences; College of Business and Law; College of Science, Engineering, and Food Science; College of Medicine and Health

The University of Limerick offers a range of courses and programmes up to doctorate and postdoctorate levels.

UCL is London's leading multidisciplinary university.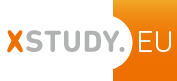 Xstudy is a directory of Bachelor's and Master's programs in Europe.
Internationally-Focused Degree Programs in the US

 International Education and Training Program at American University

(Association of Professional Schools of International Affairs). 66 schools listed worldwide with a focus on International Studies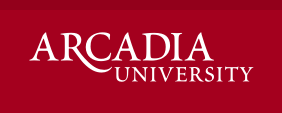 MS in International Peace and Conflict Studies that includes an abroad component in Tanzania

Center for Online Education is a directory with information on postgraduate degree opportunities that can be done online

The MA in International Studies cultivates academic, cultural, research, and language skills alongside a practical work experience in China – all in just one year

Provides resources on MBA programs and funding options

Master of Science in International and Intercultural Education at Florida International University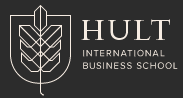 Hult offers tudents the opportunity to study in the field of business with campuses both in the US and abroad.  Students can do full Master's degrees abroad or do the Global Rotation program and study in the US with up to three months at 1-2 campuses abroad
Josef Korbe

l School of International Studies at University of Denver

Lesley University offers an MA in Intercultural Relations. This program is ideal for those with a desire to pursue work in international education, community organizations and non-profits working with diverse cultural backgrounds, advocacy or even conflict transformation
Middlebury Language

Schools Full immersion language studies at the master's level are available in Chinese, French, German, Italian, Mediterranean Studies, Russian, and Spanish. Students who wish to go beyond the M.A. can earn a Doctor of Modern Languages

Monterey Institute of International Studies, a graduate school of Middlebury College that offers professional degrees with an international focus
Peace Corps / Master's International Master's International allows students to incorporate Peace Corps service into a master's degree program at more than 50 colleges and universities

SIT offers internationally focused, full-time and low-residency programs in International Education, Peace Building/Conflict Transformation, Sustainable Development, Intercultural Service Leadership and Management, and TESOL

Steinhardt NYU Masters of International Education

The University of Pennsylvania Masters in International Education Development

Vanderbilt M.Ed. in International Higher Education and Ed.D. in Leadership and Learning Organizations
Lessons From Abroad does not have control of content, accuracy, or copyrights to sites that are linked outside of the Lessons From Abroad web site. We do not endorse, recommend, or authenticate the accuracy of information at linked sites. They are provided as an informational resource and individuals must evaluate linked sites for any usefulness or purpose.