Rocky Mountain Region
Congratulations on your recent voyage abroad! We know you are excited and brimming with stories of your experiences abroad and insights into your host country's culture. Might you be looking for a captive audience with whom to share those experiences, or are you seeking new ways to study, travel, or work abroad again? If so, then we invite you to attend the Rocky Mountain Lessons from Abroad Conference — it will be held on
Sunday, September 17th, 2017

at Metro State University in Denver, CO.
Join us! We can be contacted at
rockymountain@lessonsfromabroad.org
.
Conference highlights include:
Meeting other recent study abroad returnees from all over the Rocky Mountain Region
Hearing from dynamic and motivating keynote speakers
Learning how to talk about your newly acquired global skills in a job interview
Discovering how you can work or study abroad after graduation
Networking with professionals working in internationally-focused jobs
Staying connected to and sharing stories about your study abroad experience
This is a great opportunity to network with other students and professionals. We ask that you dress business casual and bring several copies of your resume.
Schedule of Events
The 2017 schedule will be posted a few months before the conference. Check back for more details.
Photo Contest
Did you have an unforgettable study abroad experience? LFA believes there is almost always ONE photo that captures the essence of your experience! Submit your ONE photo, along with a brief story of its meaning, to the 2017 LFA Rocky Mountain Region Photo Contest!
2017 LFA Rocky Mountain Region Photo Contest Guidelines
Entrants must be full-time undergraduate or graduate students who have completed a summer, winter or semester/year abroad.
Photos must be original work; the photo must have been taken by the entrant during their study abroad program or on travel during the program.
Photos will be posted on the LFA Conference Instagram page where people will be able to vote for their favorite photos by "liking" them. Please note that purchasing likes and/or sharing photos on like-generating websites will not be allowed.
Entries must be submitted no later than September 10th, 2017. Voting on the Instagram page will close during the Returnee Conference on Sunday, September 17th.
Finalists do not need to attend the conference on September 17th, 2017 but must reside inside the United States.
Prizes for first, second, and third place awards will be announced at the LFA Rocky Mountain Region Returnee Conference on Sunday, September 17th, 2017.
Should you win the photo contest, we will need the following information to send you the prize:
Photos must be submitted in digital format, in the highest quality possible, to rockymountain@lessonsfromabroad.org. Please include the following information along with your submission:
Your Name
Your School (must be a U.S. college or university)
Study Abroad Program Name
City and Country (Where the picture was taken)
Term abroad
Title of Work (give the picture a brief, descriptive title)
Brief story of photograph
Disclaimer: Unless special arrangements have been made, all photos and captions submitted will become the property of the Rocky Mountain LFA Conference. Entry of photos will be deemed consent for their use, at the discretion of the LFA Conference in advertisements, publications, and/or website for the purpose of promoting the LFA Conference.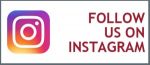 Media
See photos from previous conferences.
We hope to see you there! If you have any questions, please email us at rockymountain@lessonsfromabroad.org.
The Lessons From Abroad Rocky Mountain Region Planning Committee
Past LFA Rocky Mountain Region Conferences
02/2013, Auraria Campus
02/22/2014, Auraria Campus
02/28/2015, Regis University
02/27/2016, Regis University
More Links
RMR Conference Media
RMR Local Resources
RMR Conference Sponsors