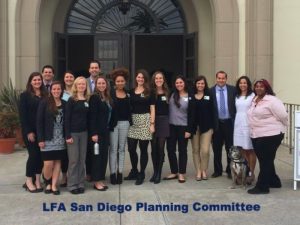 Congratulations on your recent voyage abroad!  We know you are excited and brimming with stories of your experiences abroad and insights into your host country's culture.  Might you be looking for a captive audience with whom to share those experiences, or are you seeking new ways to study, travel, or work abroad again?  If so, then we invite you to attend the San Diego Lessons From Abroad Returnee Conference. The conference has run for 2016, but check back for the Spring 2017 date and location!
Registration
Registration will open a few months before the conference. Check back for more details.
Exhibitors & Sponsorship
Registration will open a few months before the conference. Check back for more details.
Photo Contest
All attendees are invited to enter the photo contest! Prizes will be awarded to the top three entries as well as the conference favorite.  You can view the submission requirements and rules here: LFA San Diego – 2016 Photo Contest

Follow SD Lessons From Abroad on Facebook for the latest updates.
2016 Conference Schedule
9:30-10:00 am: Registration and Opportunities Fair
10:00-10:45 am: Welcome and Keynote Speaker
10:45-11:45 am: LeRetour: 'The Homecoming'
11:45 am-1:00 pm: Lunch and Opportunities Fair
1:00-1:45 pm: Breakout Session 1
Teaching Abroad
Graduate School Options at Home and Abroad
Bosh Bosh
2:00-2:45 pm: Breakout Session 2
International Careers for Science Technology & Business
Peace Corps
The ABCs of Teaching Abroad
Online-based International Entrepreneurs
3:00-4:00 pm: Showcasing Your Study abroad Experience (Resumes, Cover Letters and Interviews)
4:00 pm: Closing Cookie Ceremony
Conference highlights include:
Meeting other recent study abroad returnees from all over Southern California

Hearing from dynamic and motivating keynote speakers
Learning how to talk about your newly acquired global skills in a job interview
Discovering how you can work or study abroad after graduation
Networking with professionals working in internationally-focused jobs
Staying connected to and sharing stories about your study abroad experience
This is a great opportunity to network with other students and professionals.  We ask that you dress business casual and bring several copies of your resume.
Contact Us
We hope to see you there! If you have any questions, please email us at sandiego@lessonsfromabroad.org
The Lessons From Abroad San Diego Planning Committee