Registration
Students, exhibitors, and sponsors can register for LFA San Diego here. 
2017 Conference Schedule
9:30-10:00 am: Registration and Opportunities Fair
10:00-11:00 am: Welcome and Keynote Speaker
11:00-11:45 am: Career Workshop
11:45 am-1:10 pm: Networking Lunch, Opportunities Fair, & Poster Sessions
1:10-2:00 pm: Concurrent Sessions 1
2:10-3:00 pm: Concurrent Sessions 2
3:10-3:30 pm: Closing Cookie Ceremony and Raffle
4:00 pm: Closing Cookie Ceremony
Conference highlights include:
Meeting other recent study abroad returnees from all over Southern California

Hearing from dynamic and motivating keynote speakers
Learning how to talk about your newly acquired global skills in a job interview
Discovering how you can work or study abroad after graduation
Networking with professionals working in internationally-focused jobs
Staying connected to and sharing stories about your study abroad experience
This is a great opportunity to network with other students and professionals.  We ask that you dress business casual and bring several copies of your resume.
LFA San Diego 2017 Keynote Speaker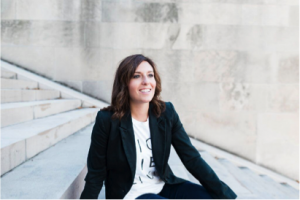 Brooke Roberts is a successful entrepreneur, podcaster, speaker, and global+local adventurer who believes that everyone has the power to find their own path and choose their own adventure in work and life. She's the founder and CEO of Inside Study Abroad and Yoga Travel Tree; and co-founder of The Study Abroad Journal (a #1 New Release on Amazon).
Brooke has given talks at events around the world including a TEDx Talk all about saying yes to opportunity despite fear, family, and not feeling ready.
Born in a sleepy farm town in rural Kansas, she left home at age 18 and has been chasing her dreams over the rainbow, around the world, and back again ever since. From intern to senior executive to entrepreneur and CEO, Brooke is dedicated to teaching others how to build soulful, thriving careers and businesses from anywhere in the world that capitalize on their unique skills, expertise, and passions.
Poster Contest
If you did research or a volunteer project abroad, consider presenting your work as part of the conference poster session. To sign up, or receive more information about this opportunity, email sandiego@lessonsfromabroad.org
Photo Contest
All attendees are invited to enter the photo contest! Prizes will be awarded to the top three entries as well as the conference favorite.
Winners from the 2016 photo contest: