Registration
Registration for the 2018 conference is now open! Students, exhibitors, and sponsors can register for LFA San Diego here. 
2017 Conference Schedule (an updated 2018 schedule will be posted soon)
9:30-10:00 am: Registration and Opportunities Fair
10:00-11:00 am: Welcome and Keynote Speaker
11:00-11:45 am: Career Workshop
11:45 am-1:10 pm: Networking Lunch, Opportunities Fair, & Poster Sessions
1:10-2:00 pm: Concurrent Sessions 1

Going Abroad: Take 2
You've studied abroad and now want to go back overseas in a new capacity. This session will focus on volunteering, working, and teaching abroad and how to leverage your study abroad experience for it. We will offer tips and tricks, practical next steps and have plenty of time for Q&A.
Finding Your Way Home
Returning home from an experience abroad can often be more challenging that you ever anticipated. This session will unpack the reverse culture-shock experienced by many study abroad returnees and will offer a discussion platform for uncovering a path forward. We will begin by watching a short film entitled, Le Retour and then proceed with guided, small group discussions.
How to Break into International Education
As a recent study abroad returnee, are you interested in exploring opportunities to break into the field of international education? Join our panel as they discuss possible next steps, including: professional gap years, on-site ambassadorships, and networking through local and national professional organizations
2:10-3:00 pm: Concurrent Sessions 2
International Careers for Science, Technology, and Business
Learn how to prepare yourself for exciting and highly competitive careers in international science, technology, and business. Professionals will share the secrets of their success. You will learn how to discuss your experience in a job interview, how to strategically position yourself throughout your career, and how international experience can be the key to success in the 21st century job market.
Utilizing Study Abroad Experiences in Your Career Search
Studying abroad is a unique and oftentimes life changing experience. The challenge many students face is how to translate those experiences to a language that makes sense for prospective employers. This session will provide students with context of how hiring managers understand and perceive study abroad as well as tips on how to incorporate it into your career materials. As a result of participating in this session, students will have an understanding of how to best cite examples from study abroad in an interview setting through the STAR method as well as how to properly display the experience on their resume and LinkedIn profile.
Defy The Drift Towards Mediocrity
Learn how travel inspires creativity, promotes daily innovation and embraces taking risks, and why learning how to budget, internationally network, and solo travel is good for you and your career.
3:10-3:30 pm: Closing Ceremony and Raffle
Conference highlights include:
Meeting other recent study abroad returnees from all over Southern California

Hearing from dynamic and motivating keynote speakers
Learning how to talk about your newly acquired global skills in a job interview
Discovering how you can work or study abroad after graduation
Networking with professionals working in internationally-focused jobs
Staying connected to and sharing stories about your study abroad experience
This is a great opportunity to network with other students and professionals.  We ask that you dress business casual and bring several copies of your resume.
LFA San Diego 2017 Keynote Speaker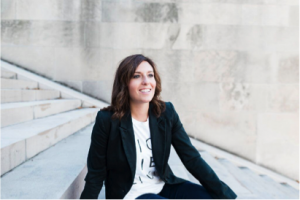 Brooke Roberts is a successful entrepreneur, podcaster, speaker, and global+local adventurer who believes that everyone has the power to find their own path and choose their own adventure in work and life. She's the founder and CEO of Inside Study Abroad and Yoga Travel Tree; and co-founder of The Study Abroad Journal (a #1 New Release on Amazon).
Brooke has given talks at events around the world including a TEDx Talk all about saying yes to opportunity despite fear, family, and not feeling ready.
Born in a sleepy farm town in rural Kansas, she left home at age 18 and has been chasing her dreams over the rainbow, around the world, and back again ever since. From intern to senior executive to entrepreneur and CEO, Brooke is dedicated to teaching others how to build soulful, thriving careers and businesses from anywhere in the world that capitalize on their unique skills, expertise, and passions.
Career Workshop Presenter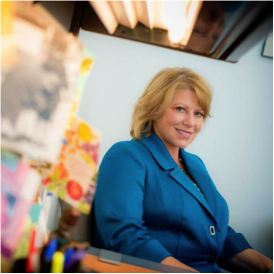 Camille Primm is a leading career and performance strategist who partners with organizations as a motivational team coach and training facilitator, and with individuals as a career strategist.
Camille's books Learning the Ropes: The Insider's Guide to Winning at Work and Discover Your Inner Strength serve as practical guides for professionals at all levels in honing the skills they need to thrive in the changing work environment.
Camille earned a BA in Education from Longwood University in Virginia with majors in German and Communications. She has earned her Master Coaching credential, is certified in MBTI, DISC and other key assessments. She has worked in myriad industries including academia, international trade, hospitality and consulting.
A global perspective is part of Camille's toolkit. She attended high school in France and Germany and then spent nine years teaching high school and leading student tours to Europe. After opening a restaurant in Germany, Camille returned to an international business career. She was elected the first woman President of the World Trade Association and held the role of Director of the Charlotte Foreign Trade Zone.

Poster Contest
If you did research or a volunteer project abroad, consider presenting your work as part of the conference poster session. To sign up, or receive more information about this opportunity, email sandiego@lessonsfromabroad.org
Photo Contest
All attendees are invited to enter the photo contest! Prizes will be awarded to the top three entries as well as the conference favorite.
Winners from the 2016 photo contest: