Southwest
Congratulations on your recent voyage abroad!  Returning from a study abroad experience may have you mixed with emotions, filled with stories to share and thinking about your next steps in life. We hope that you will join the Lessons from Abroad Southwest Returnee Conference to learn about how to make the most of your experience now that you are back! The next conference will take place on Saturday, September 23 at the Arizona State University Downtown Campus in the Walter Cronkite School of Journalism and Mass Communications.
Conference highlights include:
Meeting other recent study abroad returnees from all over the Southwest
Hearing from dynamic and motivating keynote speakers
Learning how to talk about your newly acquired global skills in a job interview
Discovering how you can work or study abroad after graduation
Networking with professionals working in internationally-focused jobs
Staying connected to and sharing stories about your study abroad experience
This is a great opportunity to network with other students and professionals.  We ask that you dress business casual and bring several copies of your resume.
Photo Contest: Share your study abroad story!  Enter the LFA Southwest Conference Photo Contest.  Click here to fill out the form. Winners will be announced at the conference.  Unlimited Entries!
Questions? Concerns? Email abby.dalpra@asu.edu.
Fall 2016 Photo Contest Winner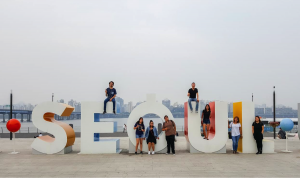 Registration
Click here to register for LFA Southwest's Fall 2017 conference!
2017 Conference Schedule
9:30-10am                          Check-in & Exhibitor Fair
10:00-10:45 am                   Welcome & Keynote Speaker
10:45-11:00am                   Break
11:00-11:45 am                   Breakout Session I
11:45am-12:45pm             Lunch & Exhibitor Fair
1:00-1:45 pm                       Breakout Session II
1:45-2:00pm                       Break
2:00-2:45 pm                       Breakout Session III
2:45-3:15pm                       Closing & Photo Contest
Contact Us
There are a number of free and affordable ways to get to ASU's Downtown Phoenix Campus. Click on these campus maps for additional details (please use the attached campus maps).
Below are a few options:
Parking
Parking is free and open to the public on Saturday, September 23rd.
It is first come, first serve. There are two convenient parking lots near the Walter Cronkite School of Journalism and Mass Communication building, the Downtown Cronkite Visitor Lot and the Downtown University Center Garage.
Click the links to view an interactive map, and to receive directions from your starting point.
Light Rail
The Valley Metro light rail runs from Mesa to Downtown Phoenix, with 1-ride costing $2.00, and an all-day pass costing $4.00. Persons with a disability, seniors age 65 and older, medicarecardholders and youth ages 6 through 18, qualify for reduced fares on the light rail.
To get to the Walter Cronkite School of Journalism and Mass Communication, you would alight at the Central Station Transit Center – Van Buren/Central, and walk roughly a block north to get to the conference building.
Valley Metro Ride Guide: http://online.fliphtml5.com/jodg/dzqv/#p=4
Valley Metro Detailed Schedule: http://routes.valleymetro.org/timetables/938/transit_route
ASU Intercampus Shuttle
ASU intercampus shuttles transport students,faculty and staff between the Downtown Phoenix, Polytechnic, Tempe and West campuses. Passengers are required to have their ASU ID card when boarding the shuttles. All shuttles are bicycle and wheelchair accessible. Click here to view the weekend schedule and track your shuttle.
The closest shuttle stop is the Central Av., North of Polk St. stop outside of the University Center (UCENT) building.
If you have any questions, want to volunteer, join the planning committee or exhibit at the event, please email the LFA Southwest Planning Committee at southwest@lessonsfromabroad.org.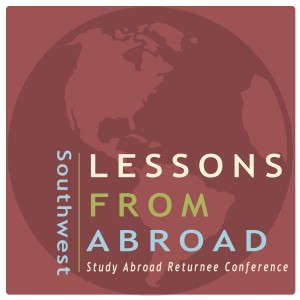 Past LFA Southwest Conferences
09/25/2016, University of Arizona