Three Rivers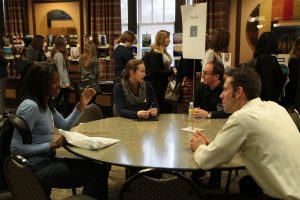 Congratulations on your recent voyage abroad!  We know you are excited and brimming with stories of your experiences abroad and insights into your host country's culture.  Might you be looking for a captive audience with whom to share those experiences, or are you seeking new ways to study, travel, or work abroad again?  If so, then we invite you to attend the Lessons From Abroad Three Rivers Returnee Conference. The next conference will take place on February 3, 2018, from 9:30am-4pm at Carnegie Mellon University's Tepper School of Business. 
Conference highlights include:
Meeting other recent study abroad returnees from all over the Pittsburgh area
Hearing from dynamic and motivating keynote speakers
Learning how to talk about your newly acquired global skills in a job interview
Discovering how you can work or study abroad after graduation
Networking with professionals working in internationally-focused jobs
Staying connected to and sharing stories about your study abroad experience
This is a great opportunity to network with other students and professionals.  We ask that you dress business casual and bring several copies of your resume.
Registration
Register HERE
Poster Session Proposals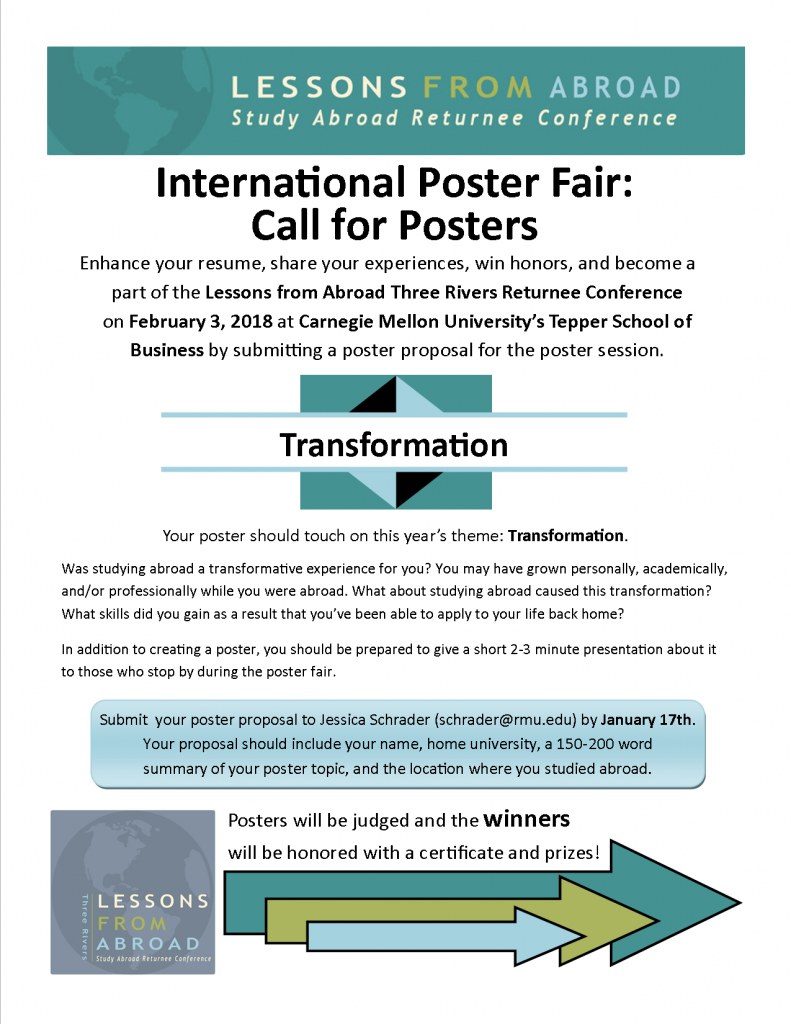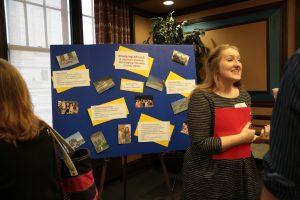 Enhance your resume, share your experiences, and win honors by submitting a poster proposal for the poster session. Posters will be judged and the winners will be honored with a certificate and prizes! Your poster should touch on this year's theme: Transformation.
Was studying abroad a transformative experience for you? You may have grown personally, academically, and/or professionally while you were abroad. What about studying abroad caused this transformation? What skills did you gain as a result that you've been able to apply to your life back home?
In addition to creating a poster, you should be prepared to give a short 2-3 minute presentation about it to those who stop by during the poster fair.
Click here for more information about how to create an effective poster.
Submit  your poster proposal to Jessica Schrader (schrader@rmu.edu) by January 17th. Your proposal should include your name, home university, a 150-200 word summary of your poster topic, and the location where you studied abroad.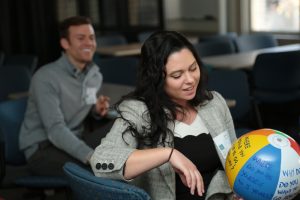 2018 Three Rivers Returnee Conference Schedule
9:30 a.m. – 10 a.m.                          Check-in & Registration
10 a.m. – 10:15 a.m.                        CMU Welcome
10:15 a.m. – 11:15                            Opportunities Fair, Networking & Poster Sessions
11:15 a.m. – 12:00 p.m.                  Career Focused Workshop
12:00 – 1:30 p.m.                              Lunch (w/speaker)
1:30 p.m. – 2.15 p.m.                      Concurrent Session I
                                                                Travel Blogging & Journalism
                                                                Thinking Globally
2:15 p.m. – 2:45: p.m.                     Break (Opportunities Fair)
2:45 p.m. – 3:30 p.m.                      Concurrent Session II
                                                                Acting Locally
                                                                Going Abroad Again
3:30 p.m. – 4:00 p.m.                      Prizes & Farewell
(Schedule is subject to change and details forthcoming)
We hope to see you there! If you have any questions, please email us at  threerivers@lessonsfromabroad.org
The Lessons From Abroad Three Rivers Planning Committee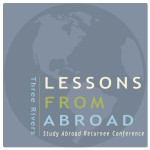 Past LFA Three Rivers Conferences
11/14/2015, University of Pittsburgh
10/29/2016, University of Duquesne
More Links
Three Rivers Conference Sponsors
Three Rivers Area Local Resources